Hello there!
Welcome to another week here at #GoDoFly! We are gearing up those engines for much more coming your way.
Meanwhile we want to express our love to all you out there.
This one goes out to all those hard workers out there!
It is my cheer to you, my hip hip hooray, my motivational quotes and my lots of love. They are all heading your way because you, my friend, are worth it! Because what you are doing, what you are achieving, what you are setting out to do is amazing. Day in, day out, you work your way into making this world a better place. From writing to teaching, from police work to cleaning, from posting a YouTube video to learning how to play your favorite song. That consistency, that passion for getting it right, that love for working in the right way is what it takes to get far ahead in life.
You put your heart and soul into your life and help others achieve their dreams. Your words and your kind comments make other people's day. Darling, you got what it takes. Here is my salute to you. You will have many as you see that I want to give you that extra push! As I want to let you know, you are doing what you love and keep that work up!
Do you know another hard worker? Send this their way! Brighten up their day! Come on, you know they deserve it too!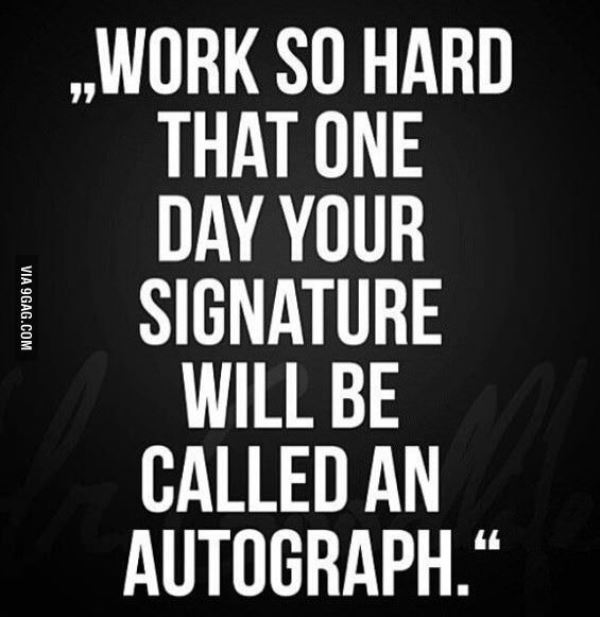 To all those hard workers, go out and get them! Celebrate you and keep doing what you love to do.
Remember if you know a story or want to share yours for #GoDoFly, feel free to contact us at ariadnaarredondo@thealwaysbeliever.com
We welcome you!
Spread the love,
The Always Believer
———————————————
For more on The Always Believer
Check out our Quote Me page and our Sponsor page too!
Webpage: http://thealwaysbeliever.com
Facebook: https://www.facebook.com/thealwaysbelievers
Twitter: https://twitter.com/ToAlwaysBelieve
Instagram: http://instagram.com/thealwaysbeliever
Pininterest: http://www.pinterest.com/AlwaysBeliever
Glipho: http://glipho.com/thealwaysbeliever
Feel free to stop by and say hello! Follow and join us as we make this world a much happier place. 🙂