Hello there fine reader and loving World Creator!
It's the start of the second month of the year already. Yup, January flew right by as expected and as we all know by now. Many things happened in 31 days and that is already long gone. Time to have an extra push for this February!
How are your goals coming along? How are you making your life worth it?
First of all, remember to Let Go.  We all have that emotional baggage that we carry as time goes by. Even though there is nothing we can do with what happened in the past, somehow, it is always there with us. Therefore, we have to learn to let go. If something of this case already happened to you this year, let it go. It is the healthiest thing to do. Sure, when the time is right. Nevertheless, learning to know how to let go and doing so will free your mind and soul sooner than you think.
Following with, living life with no regrets. Go on, do that crazy things. Just do it and take that leap of faith. It might lead you to falling over once more but hey, that is the way we learn. That right there is one of the truest facts of life. You live, you learn and you move on. There is nothing on the ground for you.
Remember to live life as a child too. Come on! Be a kid. Yes, you can be responsable and be a kid too. Dance, laugh and love like no other.
Which leads me to having no fear. We talked about this before darlings, no fear, no limits, just get on your high horse and get to it.
One of the sayings that I love to remind myself is: You won't know what you're doing when you start doing what you think you want to do. In other words, explore! Explore options that will help you find what you really want. Either in a job, a hobby, life activity with the family. Anything counts.
Stop whining so much. If you put that energy to something as useful as making the change possible, then you wouldn't have so much to whine about. You can vent without letting it turn into a total pity party as well.
Live up to your expectations. That is the only expectation you need. Your own. You put a goal for yourself, love yourself enough to actually follow through. On top of that, always push yourself more.
It's a big world out there, instead of going head first against it, change your moment, the instant you do, you are already changing the world. It is all about the small steps since there are no big ones. Everything happens gradually.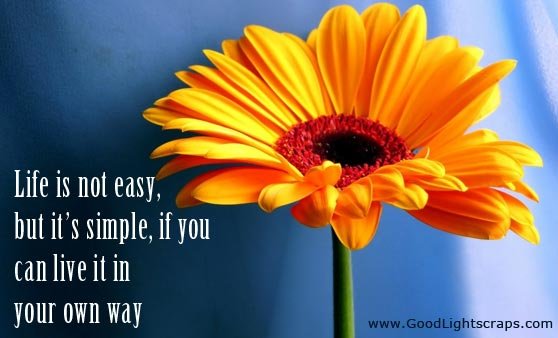 Think of others as much as you can. Of course, without forgetting to think about yourself. Be kind to one another. The more positive attitudes you have with the rest of the world, we can create a bigger field of love.
Create that life you want, step by step. Start with the small tokens of your house to even bigger and greater things. Before you know it, you will have your whole environment fitted to your perfect life, the one that you created.
Stop apologizing for being a rookie. Come on, we all been there. And even if you have been doing that same action for years, we all have our days. Your life isn't over. You made a mistake, you live and once again, you learn.
Once in a while, do something you don't want, it makes you appreciate more what you love to do. For example, traffic. You aren't stuck in traffic, you are traffic. This might give you an extra push to go after the things you love rather than spending your time doing useless activities.
Don't drive yourself silly. Let go of those negative thoughts, take a break, sleep and do exercise. Motivate your mind, body and soul. No clear thought came from a sleep deprived mind.
Take longer dinners with friends, go out more, spend quality time, take those five extra minutes to kiss that baby of yours more.
Here's to you kid. Here is to you having a wonderful February filled with goal getting and creating the life you want to live even more.
Got more tips that keep you motivated? Share them below. I sure love reading comments! 🙂
Spread the love,
The Always Believer
—————————————————-
For more on The Always Believer
Webpage: http://thealwaysbeliever.com
Facebook: https://www.facebook.com/thealwaysbelievers
Twitter: https://twitter.com/ToAlwaysBelieve
Instagram: http://instagram.com/thealwaysbeliever
Pininterest: http://www.pinterest.com/AlwaysBeliever
Glipho: http://glipho.com/thealwaysbeliever
Feel free to stop by and say hello! Follow and join us as we make this world a much happier place. 🙂