Hola pretty people!
Let's talk about those people who have no use in your life. It is time to loosen up those strings, cut those cords and set them on their way. It is time to stand up for yourself and make your life a better place.
There are countless people in this world, no matter how much we love the facts, counting every single human being on this planet seems like it would take more than a lifetime. And with those countless amount of people, there is a countless amount of personalities and types. All this is obvious, all this is logic.
Good, so now, why are you hanging on to that friend who makes you feel bad about what you ate? Why are spending time with that workmate who always gets you in trouble? How come you are making errands to that neighbour who barely says thank you? You still have all these people in your life while there are so many other people around!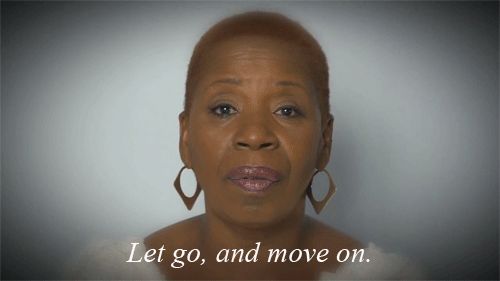 Yes, we have to consider the fact that relationships get complicated and on top of that, there is this thing called fear that we have created. Yes, it is just another feeling that creeps up on you. It is worth being alone than with people are doing you wrong. On top of that, if you can't be yourself, then what is the point? After all, people who will come into your life will love you just the way you are.
Let's continue with the fact that any abusive relationship is worthless, any type of selfish act, lying, cheating, bad mouthing, drug addicting, trouble making relationship is worthless. These type of people have no say in your life. There is nothing you can do that will make them think of you more, there is nothing that you are able to do right now that will make them change. And it is ok. People are the way they want to be. It is up to you to surround yourself with people that are right for you. People that suit you best.
Since I do love to see the bright side, there are things that you can actually learn from it. For example, stand your ground and learn to be brave. Another thing you can learn is more about yourself.
All in all, my thought comes as a reminder. There are many people out there in the world, there are is no need to have people who treat you wrong. Let them go, let them be. Move on and share your world with the ones that appreciate it. Spread the love with those who celebrate you.
Little by little, step by step, start putting things in your life to make it the best you can. Put things in it that serve you the purpose of being happy.
Have a great day,
Spread the love,
The Always Believer
——————————————–
For more on The Always Believer
Webpage: http://thealwaysbeliever.com
Facebook: https://www.facebook.com/thealwaysbelievers
Twitter: https://twitter.com/ToAlwaysBelieve
Instagram: http://instagram.com/thealwaysbeliever
Pininterest: http://www.pinterest.com/AlwaysBeliever
Glipho: http://glipho.com/thealwaysbeliever
Feel free to stop by and say hello! Follow and join us as we make this world a much happier place. 🙂