HELLO THERE LOVE!!!
What are you looking for?
In this universe called your life, what is it that you are looking for? What is that path, that thing that moves you, that passion of yours?
Throughout our day we think a lot, a lot, a lot…. To the point that right about now you may not remember your thought number 10 or 50th of the day. And that´s ok. My point of asking you what are you looking for is because every day and all day we attract things that we want. We think about our future, about our wishes, about what we would like to eat, about our upcoming events and sometimes come to think of old memories.
Now, we are our own painter of our life. In other words, whenever you wish on something, even if it´s just a thought, we wanting it in our lives. We do this all the time and it takes a bit of time to realize how many times we actually do it. It´s something that mainly comes naturally.
The real question to all this is: 
What are you looking for? What is it that you want? I want you to be specific. The more, the better. I want you to stop sometime today,this week, sometime whenever you feel like the most or just remember this and think about what is it that you want. In all your life aspects. From dating, to jobs, to house, to even food. It is a great feeling to know what you want and to declare it.
We can allow ourselves to be picky, we can allow to think about what we want and ask for it. We all have that right. If you look back on certain things in your life that you have with wished for, you can see that have come true in one way or another. Hence, the whole you attract what you wish for actually works. Maybe it didn´t come as expected or wanted but maybe that´s just because you weren´t specific enough. You need to be. 
It´s ok if you change your mind a week later, as long as you know what you want. It´s ok if you still don´t know all of it, just start somewhere.
I practice this method, whenever I can. As I stop once a day to think about what I want, I become more precise in knowing what I want. I come to think what is really important and how much I want it. My path becomes clearer because I know what I want.  I love that feeling. Of  just asking for exactly what I want to the universe. It can be anything you want honey, it can just be from something big to small, it comes in all sizes and it is exactly you.
Darling, what is that you want? What is it that you are looking for in your life? Remind yourself your goals, your wishes as many times as you can. Be specific, be clear. After all, you are the most important person in your life.
Stop!
Think!
Wish!
Attract!
Do!
It´s in your hands. 
Let me know if you have any questions, comments or whatever you like. I am happy to share and to listen to what you have to say. You can contact me through here and on Facebook through inbox too, if you want to stay personal. And hey if this has helped you in any way, let me know too! I love hearing great responses to amazing methods! 🙂
Have a wonderful day and remember, go after what you want!
– The Always Believer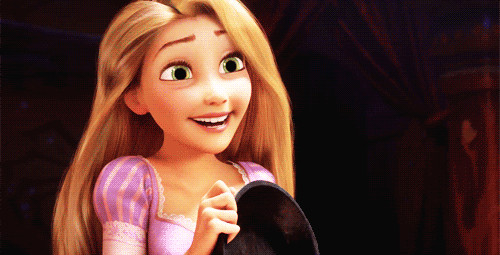 Related articles